Redmi Y2 4GB
INR
Redmi Y2
In Stock
9999.0
In Stock
Ships in 10 - 10 Days
Description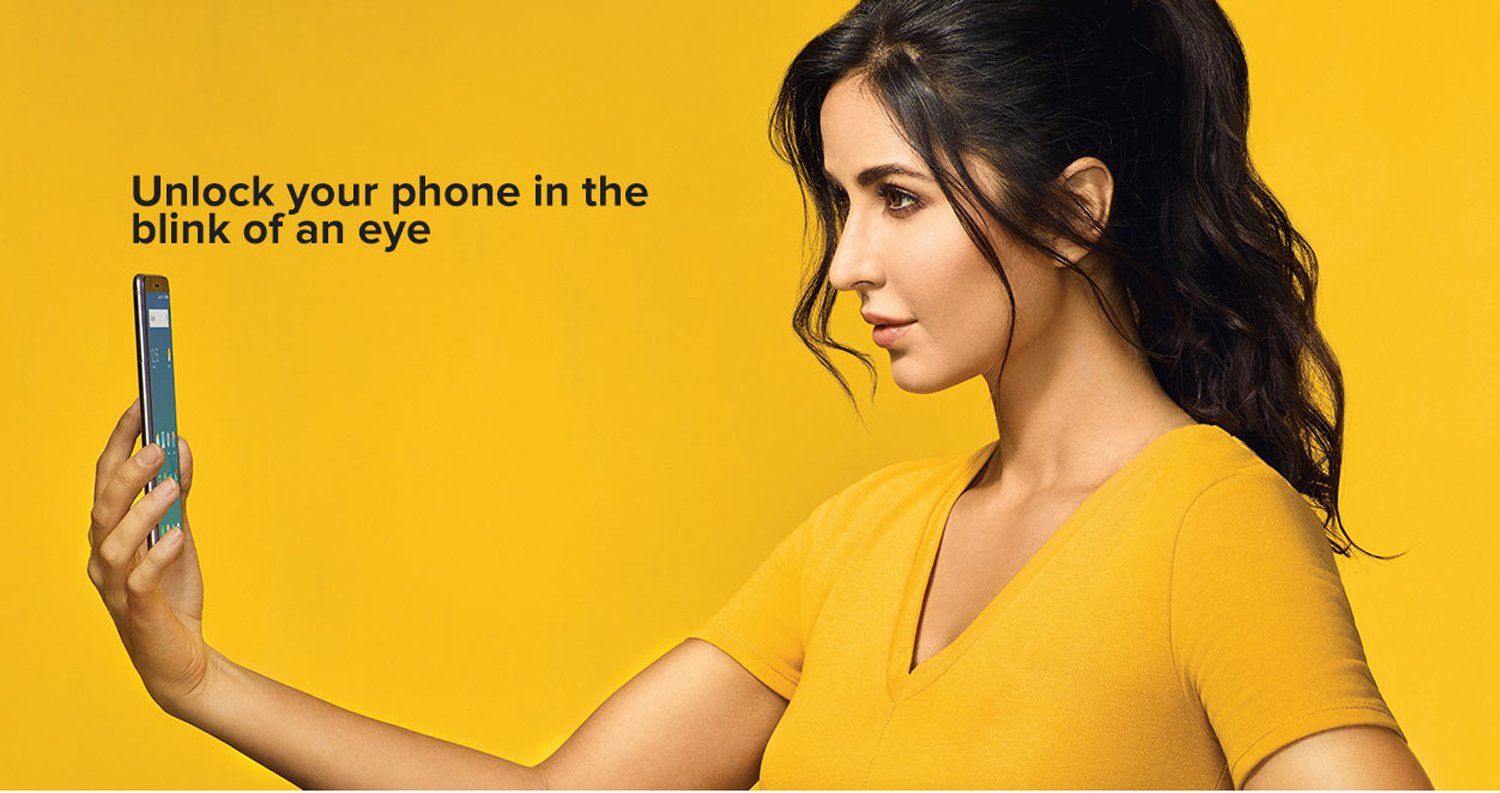 Shop For Redmi Y2 - Redmi Y2 Phone Shop - Buy Redmi Y2 At Mi Mobile Store NearBy
As gadgets that are extensively used on a daily basis, smartphones need to be proficient at several tasks at the same time. With bestselling phones such as the Redmi and Mi, Xiaomi introduces the brand new Redmi Y2 aimed at revolutionising smartphone usage. Featuring a stellar selfie camera and dual primary cameras along with a host of other features, the Redmi Y2 is available At Mi Mobile Showroom The Phone Store, This Xiaomi Y2 smartphone for the youth and designed to give you great value for your money.
Stunning Cameras Loaded with Photography Feature
Having a powerful camera in your pocket that can shoot excellent pictures is essential to capture memories in an instant. The Redmi Y2 sports a state-of-the-art 12MP+5MP dual camera system with large pixels for excellent photographs even in low light. With the help of AI, you can get pictures with excellent bokeh effect and the PDAF technology helps in fast autofocusing. The front-facing 16MP camera has a wide angle of view for excellent group selfies and beauty mode to get the most out of your selfies. Featuring a 4500k soft-tone LED light, shoot excellent selfies even in low-light conditions. Shop for the Redmi Y2 At The Phone Store and enjoy these excellent camera features
Immersive Display and Large Battery for a Great Smartphone Experience
View your images, video and other media on the large and bright 5.99-inch full screen display featuring an 18:9 aspect ratio. Powering this display is a large 3,080 mAh battery that helps you get through the day without the need to charge your phone. This large battery is housed inside a sleek design, providing excellent ergonomics. Featuring an infrared remote, control your appliances at home by simply using your smartphone. Loaded with features, the Mi Redmi Y2 is available At ThePhoneStore Bengaluru - Mobile Phone Store at an excellent price.
Powerful Processor with Excellent Security Features on the Redmi Y2
Powered by the fast and efficient Octa-core Snapdragon 625 processor, the Redmi Y2 provides great performance for a great smooth experience. Switch between apps and install your favourite games on the Redmi Y2 and enjoy a smartphone experience like never before. Armed with a fast and accurate fingerprint sensor and Face Unlock, keep your data safe on this smartphone. Buy the Xiaomi Y2 At The Phone Store - Mobile Phone Shop and enjoy attractive discounts on your purchase.


Designed with you in mind
What makes Redmi Y so unique? It's a smartphone designed for the youth,
and comes with a selfie camera designed to capture you at your best.
the real youth phone
Dual 12MP + 5MP cameras
Precise bokeh effect
16MP front camera
4500K soft-toned light
AI-based Beautify 4.0
Knows you better
Full Screen Display
15.2cm (5.99) large display
Face Unlock
Enjoy a hands-free Experience
Snapdragon 625
14nm octa-core processor
Perfect selfies,
be it day or night
Redmi Y2 features a 16MP front camera and an LED Self-
ie-light with 4500K temperature to simulate natural white
light. Now you have perfect selfies, even under dimly-lit
environments.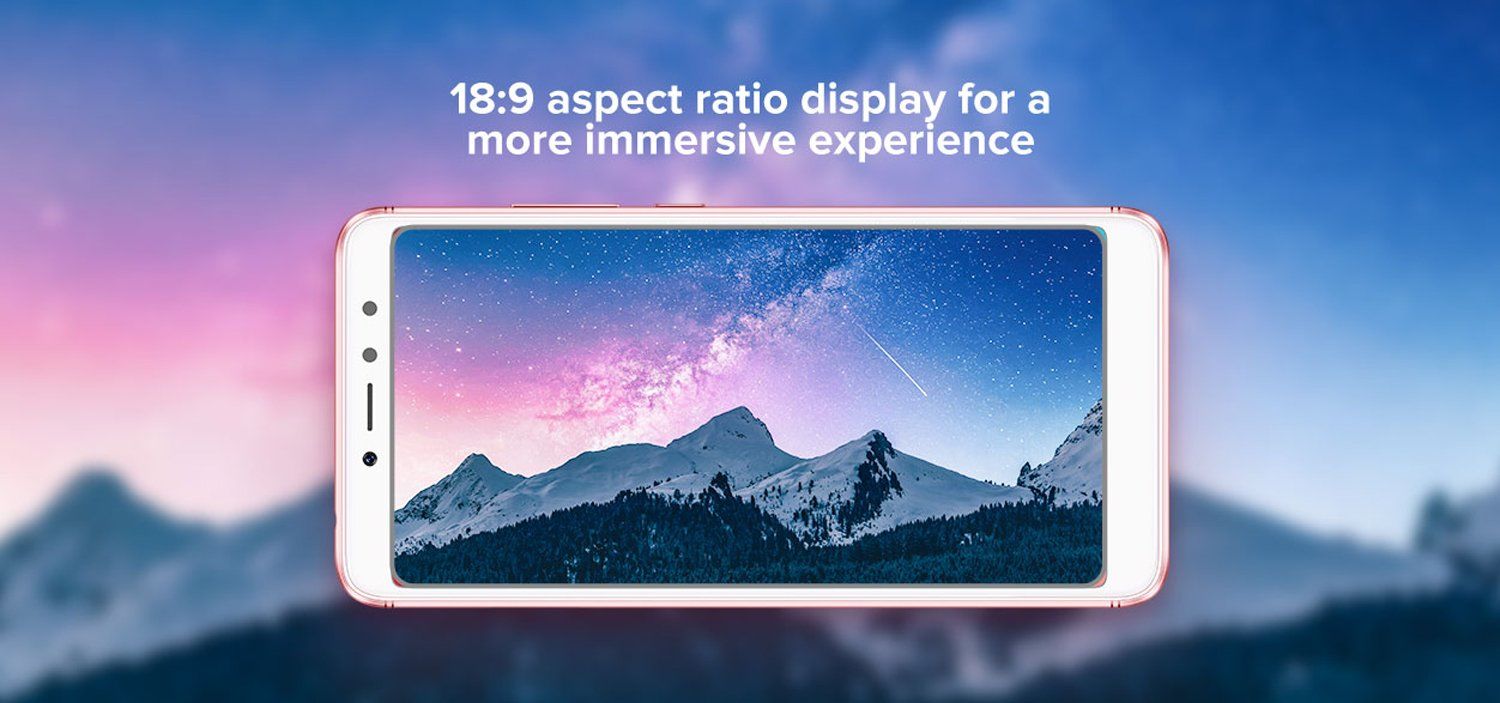 4500k
soft-toned
selfie light
16MP
high resolution
HDR
Automatically
Super pixel: Quality photos in low-light
Super pixel combines four pixels into a single large pixel. This reduces noise, captures more light,
and overall improves photos taken in low-light conditions.
AI technology gives you
a more precise bokeh effect
Redmi Y2's front camera comes with advanced AI technologies
based on deep learning neural networks. The algorithm studies
tens of thousands of images to train and learn in order to accurate-
ly distinguish the person in front and blurs the background. Step-
ping into the spotlight has never been so easy.
Personalised AI beautifies
you more naturally
Our popular Beautify 4.0 now comes with brand new AI technologies.
With AI, Y2 can recognise your age, gender, facial features and match
your face with the most suitable beautify algorithm to remove blemishes,
dark eye circles, acnes, and brighten your eyes. It knows you better than
you know yourself.
Wider selfie angle
Leave no one out from group selfies with Redmi Y2's front camera 79.8° wide-angle lens!
AI dual rear cameras are capable of
vibrant low-light photography
The rear camera not only features 12MP + 5MP dual cameras and world class sensors, but also uses 1.25μm large
pixels, which allows you to shoot crisp images even at night. The AI portrait mode gives your photos depth and a
beautiful bokeh effect.
18:9 aspect ratio display for
a more immersive experience
Compared to Redmi Y1, the 15.2cm (5.99) HD+ full-screen display with an 18:9 aspect ratio is 12.5% larger, allowing you to enjoy a more immersive
visual experience, regardless of whether you are playing games, browsing photos or watching videos.
Full-screen gestures
make one-handed
operation a breeze
MIUI comes with intuitive gestures controls. By enabling
multitasking through quick and easy gesture controls, it
increases your productivity and saves your time.
Trigger app's action

Unlock your phone in
the blink of an eye
In addition to the fingerprint sensor, the Redmi Y2 also
comes with the latest Face Unlock technology. It's as
simple as turning on the display and instantly unlocking
your phone.
Sleek design to match the stylish you
The slim design and natural curves of Redmi Y2 make it a joy to hold. The decorating lines on the top and bottom
are designed with precise angles and positions as if they were the most beautiful skylines.
Perform more and consume less
with the Snapdragon 625
Redmi Y2 is powered by Qualcomm® Snapdragon 625 processor.
The cutting-edge 14nm technology exhibits high performance and
consumes less power. Compared with the last generation, single
core's performance, multi-cores performance and GPU has
increased by 36%, 64% and 30% respectively.*
Dual Nano-SIM +
dedicated microSD support
Expandable up to 256 GB
Redmi Y2 supports the simultaneous usage of two Nano-SIM
cards to meet all your needs. Never worry about storage again
with up to 256 GB microSD support - more than enough storage
for all the photos you want to click and videos you want to watch!
Snapdragon
Octa-core processor
*Redmi Y1 and Redmi Y2 have been tested in strict laboratory environments. Redmi Y1 (3G+32G) runs with MIUI_9.1.0.1, based on Android 7.1.2. Redmi Y2 (3G+32G) runs with
MIUI_9.5.0.3, based on Android 8.1.0. The CPU test uses Geekbench-v3.1.5 and the GPU test uses BaseMark X-v1.


AI Dual Camera
Beautify 4.0
Large 1.25 micron pixel size
16MP Front Camera
Soft selfie-light
Beautify 4.0
4 in 1 Pixel binning technique
Face Unlock
Unlock at a glance
Full Screen Display
15.2cm (5.99) large display
18:9 aspect ratio
Snapdragon 625
14 nm architecture
2+1 Card Slot
256GB microSD support
You may also be interested in